Add value to your communications.
Strengthen your brand's voice and the relevancy of your message through variable data printing. 
Every page printed can vary – colour, pictures, text and graphics on every page can be individualised around the reader.
Your customers are bombarded with marketing messages every day.  Don't use a haphazard way to get your information in front of them.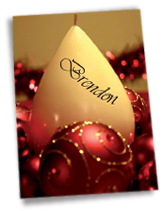 Real, one-to-one communication reaches out to a person in a meaningful way. It touches their emotions, makes them feel communicated with rather than communicated at. It treats them like a real person, with real interests, with real needs.
Intelligent, customer-focused communication creates content-driven, emotional selling propositions, helping you to build durable two-way customer relationships.
Explore how you can use variable data printing to enhance your communications – ask us today!
Variable Data Printing / Dynamic Content
– BOOK A FREE CONSULTATION!

Use VDP to step beyond impersonal communication to connect, personally, with old and new customers in ways that will make you their number one choice.
Personalisation leverages the information you have, with the power of personal relationships, to create trust, satisfaction and loyalty.
The possibilities are limitless! Fill in your contact details in the form on the right and book a free 30 minute consultation on how dynamic content could transform your communication.